Aand We're back with another Touchinbase with Tadabase! This year-end edition is all about what the team has been up to in 2022.‌

Build it with Tim‌
As many of you are aware from his posts, our very own Tim has started a video series in which he takes a user question and records a video response demonstrating how he would approach the question. This series is now known as Build it with Tim and is posted weekly. So far, we've received overwhelmingly positive feedback from our users, so it's definitely worth a browse.‌
‌Here are some of our favorite videos thus far:
Tuesdays with Tadabase
This past fall, we introduced a new weekly update called "Tuesdays with Tadabase" shared on our community page. This update gives insight to some of the projects our team has worked on during the previous week and keeps our users in the loop of what's being worked on behind the scenes (including sneak peeks!). To stay updated on these, be sure to join our community. ‌
Pipes
Pipes are our internal integrations system (our plumbing of the web, if you will) used to natively integrate with all your favorite services.‌
‌Our powerhouse engineers work together to install new and improve existing pipes to make Tadabase even more unstoppable.
One of our goals set this year is adding 100 pipes by Q1 of 2023. Our team has been chugging along to achieve this and we're almost there. ‌
‌‌
‌
Here are some of the most recent pipes we added:
Microsoft OneDrive - You can now easily store your Tadabase files in OneDrive using this pipe. You can also view and share your files and create folders in OneDrive from Tadabase by installing this pipe. Learn more here.‌
Vertical Lookup Pipe - Can be used when you need to look up records in a data table by column and find the corresponding values. For example, find an employee name based on their employee ID. Read more about this super awesome pipe here.‌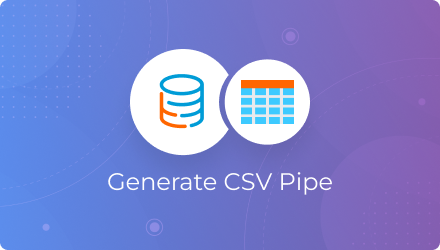 The Generate CSV Pipe! This pipe allows your users to export CSVs directly from your live Tadabase app. By using this pipe, you can define which records your users can export and have access to.‌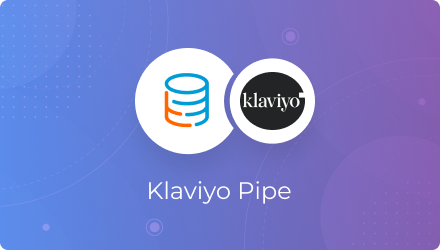 The Klaviyo pipe allows users to manage their Klaviyo marketing through their Tadabase app. Use the Klaviyo API to create and manage lists, segments, profiles, and campaigns.‌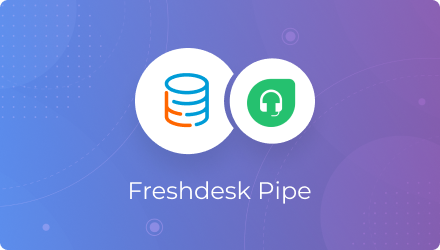 The Freshdesk Pipe has arrived! Streamline your company's customer support using the customer service software while simultaneously and efficiently managing your customers as you scale. ‌
Ably Pipe allowing you to easily add real-time message notifications to your Tadabase app. This pipe works together with Ably's client side JavaScript SDK. Watch the Build it with Tim video tutorial from a few weeks ago for more context on what this pipe can do. Read more about the Ably pipe here.‌

The TaxJar pipe is here! Use this pipe to calculate the amount of sales tax for an order using TaxJar's Rest API.
Our engineers have also made huge, we mean huge improvements to our existing pipes. We highly recommend reading the update detailing some of the improvements titled "Improved User Experience for Pipes!" which can be found here.‌
‌
Case Studies
We've been speaking to members of our community on how Tadabase has transformed their businesses. Some members have generously volunteered their time to participate in case studies. So far, we have rolled out the following case studies (with more to come this year!):
‌The Queensland Justice Association. This organization provides professional membership services for over 6,000 (!!) Justices of the Peace throughout Queensland, Australia – all running solely on Tadabase. It's a short article, so give it a skim!‌
Global Distributors is a distribution company providing equipment to over 150 long-term care facilities in the Chicagoland area, powered exclusively with Tadabase. #MidwestIStheBest
Sneller Snow & Grounds is a commercial snow plowing company located in West Michigan. With Tadabase, Sneller manages day to day operations and tracks all data for its 400 employees.
Shooz is a boutique shoe store based in Baltimore, MD and catering towards kids and teens. For Shooz, Tadabase does the work of two employees and brings the future boutique shopping experience to life.
Snippets‌
‌Pull out your scissors (virtual cut & paste ones, of course) and start snipping away at our snippets. These are helpful snippets of code that we have collected from the Tadabase community over the past few years. Recently, we've been making a concerted effort to compile these snippets into a centralized and easily accessible nook on our docs portal.
In 2022, our team added dozens of new snippets, so we highly recommend taking a look.‌‌‌
Feature Spotlights
‌This year, we introduced Feature spotlight videos. These short videos are step by step "How to.." guides for targeted solutions.  In under two minutes each, learn how to use Filter Tabs and Record Tracking and many other features. You'll be blown away by how easy  these features are to implement, so watch at your own risk!
Development Environments ‌
‌Our development environments are now in their beta phase and will be available soon. These features allow users to view how adjustments to their app would look without needing to commit these changes and go live. This provides users with the wiggle room to test with different options, even if the app is being used at the same time.‌
‌
PDFs
We've rolled out massive updates and improvements to our PDF features.
Changed structure to be less dependent on Pages
Added the ability to view (in popup) and download PDFs directly from data components
Ability to open PDF in a popup:
Ability to generate a PDF attachment directly from an outgoing email
Choose your unique PDF theme
Goalmap
We've done away with our roadmap and instead transitioned to a Goalmap. Tim has written a detailed post all about why we chose to go in this direction and why we think others should too. Check it out.
Onboarding Templates
We've begun rolling out on-boarding templates and videos for different industries!
We've already added Education templates including: School portal, School Directory, Faculty Portal, Parent Locker, Attendance Records, Gradebook, Course Catalog and Registration.

We're just getting started and planning to release more early 2023!
New Themes
We've introduced some new themes this year!
‌Affiliate & Partner Programs
We've been creating a new partner and affiliate program that will be introduced in the coming months. The partner program will include a "partner package" where we provide materials to make on-boarding new clients even simpler. If you or someone you know is interested in learning more about these programs and how you can get involved, please feel free to reach out to us by email at help@tadabase.io or by applying to the program.‌
‌
General Updates and Coming Soon‌
‌We've been focused on revamping our docs portal so it is exceedingly easy to navigate and your one-stop shop for all things Tadabase. We've given the whole page and our website a face-lift and are continuing to improve them both.‌
‌
Behind the scenes, we've been heavily focused on infrastructure, multi-cloud storage, and on creating an even better user experience. Be on the lookout for more on-boarding templates coming very soon.
That's a wrap on 2022, we're out!‌
‌